OPPORTUNITY DETAILS
Vidant Medical Group & Vidant Orthopedics located in Tarboro, North Carolina are seeking a board eligible or board certified orthopedic surgeon to join their established practice.  Applicants should have a primary focus in general orthopedics.  New graduates are encouraged to apply.
Highlights include: 
Employment by Vidant Medical Group
Hospital privileges at Vidant Edgecombe Hospital
Established practice with 1 Orthopedic Surgeon who has a special interest in spine surgery and 2 Physician Assistants
Ancillary services include physical therapy and on-site radiology
Built-in referral network
Shared Call
Orthopedic trauma support at nearby Vidant Medical Center
Competitive compensation and comprehensive benefit package including relocation
VIDANT EDGECOMBE HOSPITAL
Vidant Edgecombe Hospital is a 117-bed acute care hospital located in Tarboro, North Carolina. As part of the Vidant Health system of care, the hospital offers high quality care provided by more than 20 medical specialties, rehabilitation services, a birthing center, a cancer center, outpatient clinics and more.
VIDANT MEDICAL GROUP
Vidant Medical Group, a multi-specialty physician group sponsored by Vidant Health, employs more than 550 providers in more than 100 locations, offering primary and specialty care. The group provides the infrastructure and leadership needed to manage a modern medical practice including processes for billing and collection, group contracting, electronic medical records and other technologies.
TARBORO
Tarboro is a shining example of a historic community embracing progress while preserving its storied past.  Located in northeastern North Carolina just minutes from the I-95/US 64 interchange, Tarboro is a town where you can enjoy a sense of history and contentment without sacrificing a single 21st-century amenity.  Only 30 minutes west of Greenville and an hour east of Raleigh-Durham, one of the nation's fastest growing high-tech regions, and two hours west of the pristine shores of the famed Outer Banks, Tarboro is easy to find and hard to leave.
CONTACT INFORMATION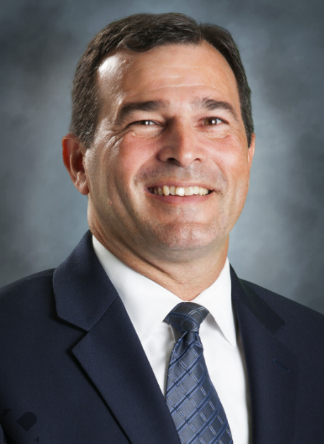 For more information about this opportunity, please contact Steve Mitchell at [email protected] or call 252-847-2038.
GENERAL INFORMATION
It is the goal of Vidant Health and its entities to employ the most qualified individual who best matches the requirements for the vacant position. Offers of employment are subject to successful completion of all pre-employment screenings. We value diversity and are proud to be an equal opportunity employer. Decisions of employment are made based on business needs, job requirements and applicant's qualifications without regard to race, color, religion, gender, national origin, disability status, protected veteran status, genetic information and testing, family and medical leave, sexual orientation, gender identity or expression or any other status protected by law.